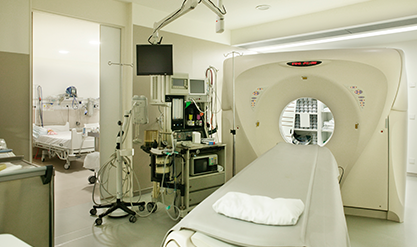 For several equipment used in medical electronics, resistors components with two critical characteristics - tolerance to high voltage and surge protection - are vital to their design and safe, efficient functioning.

A recent trend in the healthcare industry is the transformation of medical diagnostic instruments from institutions to individuals. Several gadgets are moving from hospitals, clinics and laboratories to households and individual wearables. Blood test home kits and heart rate measuring gadgets are the best examples of this phenomenon.
However, the human body is analogue in nature, so highly reliable passive components are required to complement the modern digital electronic medical systems. The important areas where passive components find wide application are:
Human contact devices -


Which have physical contact with the human body. These include defibrillators, Electro-Cardiogram (ECG) and Electro-Encephalogram (EEG) devices.

Imaging systems -


Include diagnostic equipment like X-Ray, CT-Scan, Utra-sound and MRI scans.

Analytical Equipment and Instrumentation -


Includes in-vitro devices (IVD) and other laboratory apparatus.
The resistive components used as part of these devices are:
Why KWK?
KWK has years of experience with design and manufacture of resistive components used both inside the medical equipment as well as the resistive load banks used to test power supplies and batteries of these equipment.
From the slimmest, 10mm thick metal encased resistor for MR systems to extreme high impulse capable resistors for X-Ray tube discharge, we have a wide range of resistor solutions for every specific requirement.
Apart from the range of standard resistors on offer, our team has the expertise to understand a customer's requirement and deliver customised solutions matching their exact need. We support OEMs, design houses and contract manufacturers end to end – from Design to Production.