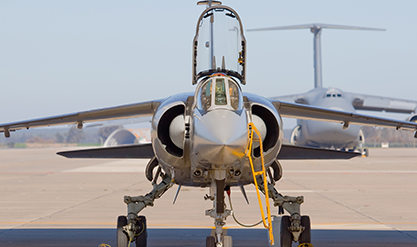 Passive electronic components such as resistors, capacitors and inductors form a small but significant part of the mission critical supply chain of defense and aerospace electronics.

The major circuit applications that employ resistors in defense electronics are:
Power Supplies
Communication and Navigation (Satellites, surveillance, Sonar, Radar)
Computing, Data storage and Networking
Displays and Controls
Ammunition and missile systems
Optics and Sensors
This sector requires resistive elements that guarantee fail-safe usage and very high reliability even at abnormal conditions such as:
Very low or very high temperature (Below 500C and above 1500C)
Harsh environmental conditions or natural disasters such as floods, earthquakes
High voltage (Above 500V)
The various types of resistors employed in these defense applications can be broadly classified as follows:
Why KWK?
KWK Resistors is a pioneer in the defence sector and offers a wide range of resistive components for Defence and Aerospace applications. The solutions range across various resistor types, form factors, construction and mounting types. They support power ratings of under a watt to several kiloWatts. KWK has been a trusted partner of India's biggest defence equipment designers and manufacturers, making a significant contribution to the 'Make In India' initiative.
The company has built its in-house design and manufacturing expertise over the years. The company's products are approved by LCSO (Electronic Components Standards Organisation) from the Ministry of Defence, Government of India. We have also been supplying resistive components for commercial aerospace equipment successfully for several years now. These components are deployed in extremely demanding environments with very high safety and reliability standards.
Apart from the range of standard resistors on offer, our team has the expertise to understand a customer's requirement and deliver customised solutions matching their exact need. We support OEMs, design houses and contract manufacturers end to end – from Design to Production. KWK has been the recipient of prestigious awards for the company's indigenous efforts in the Defence and Strategic electronics domain.