Aluminium Housed Power Resistors
KWK Resistors manufactures extremely stable, high quality Aluminium Housed Power Resistors capable of dissipating high power in a limited space with relatively low surface temperature. These aluminium housed resistors are made from high quality winding onto high thermal conductivity ceramic formers grounded for maximum winding uniformity, rapid heat transfer, optimum reliability and stability. 
For especially large industries, KWK Resistors design and manufacture Aluminium Housed Power Resistors for customer specific requirements. These are advisable to use for High Power, Anti – Surge / Pulse Withstanding, Load resistors, Discharge, filter resistors, Current-limiting, Experimenting and Testing Applications. 
KWK Resistors manufactures a wide range of Aluminium Housed Resistors with direct heat sink attachment and the resistive elements inside the Aluminium house are capable of handling high wattages. 
Available Aluminium Housed Resistors from KWK are: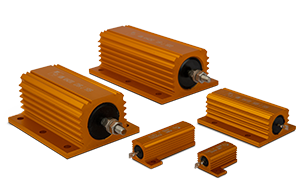 KHA – GOLD AL. HOUSED MOLDED RESISTORS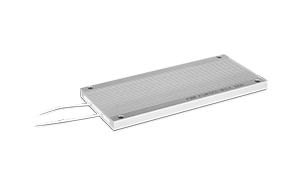 KSAH – SLIM PROFILE AL HSD RESISTORS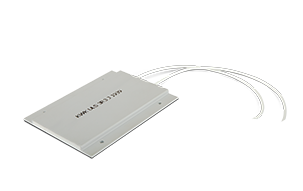 ULS SERIES – ULTRA LOW PROFILE SLIM RESISTORS
The Ultra Low Profile Slim Resistors of ULS Series is a flagship product of KWK Resistors. The ULS Series has the distinction of being one of the slimmest power resistors in the market across the world. It comes with a 6mm profile thickness encased in a sleek and sturdy Aluminium body.
Know more about: Ultra Low Profile Power Resistors | Product Specifications| Industry Applications
A wide range of resistance values are available in the voltage ranges of 5W to 300W. Design of higher wattage resistors for special applications can be done with ease.
The available termination types are Solderable, Screw fitment, Faston terminal and Cable leadout. Custom or alternative mountings and termination types are designed and delivered on request.
Features of our ALUMINIUM HOUSED POWER RESISTORS
Excellent Electrical stability, reliability and mechanically very rigid
Non Inductive version available
Values from R01 to 150K Custom terminations, Mounting arrangements possible
RoHS Compliant